Here we like to share insights on the industry and provide helpful tips to progress your online marketing.
We hope you find our content useful and if you have any questions, please get in touch!
No Results Found
The page you requested could not be found. Try refining your search, or use the navigation above to locate the post.
The Brief
Excel Structures provide off site, prefabricated construction solutions to their clients across the UK. The brief was to create a series of new videos for their website and social media that could engage a range of different clients, from individual self builders all the way up to commercial developers.
The Project
A detailed pre-production process was undertaken to gain a comprehensive understanding of Excel's business. Three kinds of customer were identified, and a series of videos was suggested, each one tailored to it's respective target audience for maximum impact and engagement. Filming took place over three days across six sites with a small crew and Sony 4K video cameras to future proof the videos. A photographer also accompanied the video team on each day to capture high quality stills for Excel's new website.
The Edit
As well as the three main videos, two additional edits were created which were faster paced for use specifically on social media and at trade shows
Excel's new website also required a range of new images to show their work and in order to maximise ROI we suggested a photographer accompany the video team to each shoot. Below is a selection of the images captured.
Following the project we spoke to Jason Pritchard, Founder and Managing Director at Excel Structures, who described his experience working with us.
I found the EpicTech Media team to be extremely professional and knowledgeable throughout. I particularly liked the initial consultation and step by step qualification and approval process to ensure that the creative proposals met my requirements. This process served to inform the production planning and initial cut of each video. The result was that the initial draft of the video was on point and only need minor amendment. Excellent customer experience and would highly recommend EpicTech Media to anyone who has a need for a high quality video.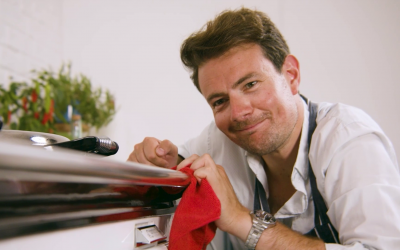 eControl CookersThe Client UK Innovations developed the eControl System, to turn traditional Agas into modern cooking machines with fine temperature control! UK Innovations had recently launched the product and were looking to pick up the pace of sales with their new...
Skyhigh Skydiving NationalsThe Project SkyHigh Skydiving came to us after our work on the British Nationals in Indoor Skydiving. They were looking for a company to live stream the outdoor competition over two days, something that had previously not been done before!...
Quadient: Supercharge your CXEpicTech made filming our conference easy - they took the stress off our shoulders, made recommendations and allowed us to focus on other aspects of the event, and most importantly the final videos are excellent.Recent Projects