The Brief
EpicTech Media have worked with the British Parachute Association since 2016 to provide key marketing material for their Annual General Meeting and yearly event "Skydive The Expo". Working closely with the BPA team we record seminars delivered on each day of the event, a promotional video to advertise on social media in advance of the event as well as a live stream of the main AGM and key presentations to engage a live audience across the country.
The Project
Here is the live multi-camera stream we produced for the Annual General Meeting, the kick off for the event, featuring graphics and video playback to deliver a high quality broadcast experience to the viewers around the world.
Creating the optimum result required us to work closely with the team at British Skydiving, and Adrian Bond kindly provided these words about the work we carried out for them.
Having used EpicTech over the last 3 years for a 2 day event going out to an international audience, I am happy to say that they are a very professional  organisation who are extremely competent provider for recording and live streaming, but also there when you need technical and creative input too – they are what I would refer to as a trusted partner.
Virtual in 2021
Due to the events of 2020, it was impossible for British Skydiving to hold their AGM in person in January 2021, so EpicTech Media worked with them to produce a virtual event. You can read more about that project here: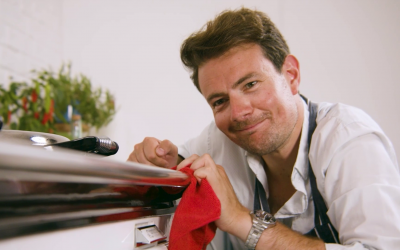 eControl CookersThe Client UK Innovations developed the eControl System, to turn traditional Agas into modern cooking machines with fine temperature control! UK Innovations had recently launched the product and were looking to pick up the pace of sales with their new...
Skyhigh Skydiving NationalsThe Project SkyHigh Skydiving came to us after our work on the British Nationals in Indoor Skydiving. They were looking for a company to live stream the outdoor competition over two days, something that had previously not been done before!...
Quadient: Supercharge your CXEpicTech made filming our conference easy - they took the stress off our shoulders, made recommendations and allowed us to focus on other aspects of the event, and most importantly the final videos are excellent.Recent Projects