The Project
Working for Ayozat Fight Network, we delivered this live production of a female boxing event in Sheffield for broadcast on Sky and Freesat. The production incorporated a wide range of elements, including a wireless camera, Polecam camera crane, autopod elevating camera and multiple tripod based cameras as well.
Working closely with the various stakeholders we pulled together all the various elements; from scheduling, floor plans, content, presenters and much more, to create a broadcast to encourage high levels of engagement with the event for audiences across the UK. All of this was led by a producer and production manager from EpicTech Media who was dedicated to the project throughout. Along side our producer we also supplied all technical and creative crew for the broadcast, as well as all of the production equipment.
The show was presented by a single host, experienced broadcaster Gareth Davies, who hosted a number of interviews between fights. He was accompanied by a three person commentary team including Anthony Crolla, a former professional boxer who held the WBO world lightweight title from 2015 to 2016, a truly epic line up for the presentation team!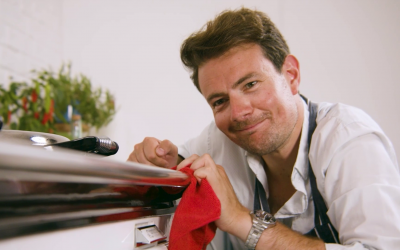 eControl CookersThe Client UK Innovations developed the eControl System, to turn traditional Agas into modern cooking machines with fine temperature control! UK Innovations had recently launched the product and were looking to pick up the pace of sales with their new...
Skyhigh Skydiving NationalsThe Project SkyHigh Skydiving came to us after our work on the British Nationals in Indoor Skydiving. They were looking for a company to live stream the outdoor competition over two days, something that had previously not been done before!...
Quadient: Supercharge your CXEpicTech made filming our conference easy - they took the stress off our shoulders, made recommendations and allowed us to focus on other aspects of the event, and most importantly the final videos are excellent.Recent Projects