The Brief
Francis North Group are technical change and cyber security specialists. They work with their clients to implement service-based teams, and contacted us to produce a high visual impact video for their launch event. The video would subsequently be used online for customer prospecting.
The Planning
We proposed the production of a video that was graphics driven to ensure high visual impact and audience engagement. Accompanied by a fast paced and modern music track, the video would be roughly one minute in length. Our team produced the script and had several virtual meetings with Francis North to finely tune it.
The Edit
To give the video to a 'big picture' feel, it was composed of stock footage f rom various suppliers. The schedule was tight with the launch event just under 5 weeks away, and the final video was delivered ahead of schedule.
Following the project we spoke to Michael Cleavely, Director of New Client Engagement at Francis North Group, who described his experience working with us.
Efficient, timely, high quality. Great advice and expertise throughout. Got a thorough understanding of the brief and business. Very available when
needed and extremely happy with the results.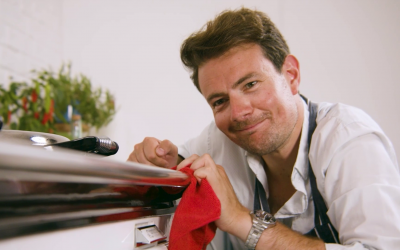 eControl CookersThe Client UK Innovations developed the eControl System, to turn traditional Agas into modern cooking machines with fine temperature control! UK Innovations had recently launched the product and were looking to pick up the pace of sales with their new...
Skyhigh Skydiving NationalsThe Project SkyHigh Skydiving came to us after our work on the British Nationals in Indoor Skydiving. They were looking for a company to live stream the outdoor competition over two days, something that had previously not been done before!...
Quadient: Supercharge your CXEpicTech made filming our conference easy - they took the stress off our shoulders, made recommendations and allowed us to focus on other aspects of the event, and most importantly the final videos are excellent.Recent Projects