Contacted by HP to produce a video showcasing one of their plotters; EpicTech,Mini Map-Makers and HP worked together to tell the story of Captain Alice, who utilises the large-format printers in her educational workshops.
The team at EpicTech are so easy to work with on the Mini Map-Makers HP project. They know their stuff! I was directed from the start, so I knew where I needed to be. Throughout the day of filming, I hardly knew they were there. The children were really excited about appearing on the film! The final promotional film was exactly what the client wanted and I was really happy with it too! Looking forward to working together again!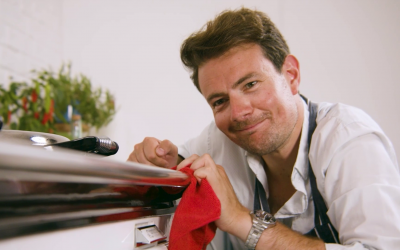 eControl CookersThe Client UK Innovations developed the eControl System, to turn traditional Agas into modern cooking machines with fine temperature control! UK Innovations had recently launched the product and were looking to pick up the pace of sales with their new...
Skyhigh Skydiving NationalsThe Project SkyHigh Skydiving came to us after our work on the British Nationals in Indoor Skydiving. They were looking for a company to live stream the outdoor competition over two days, something that had previously not been done before!...
Quadient: Supercharge your CXEpicTech made filming our conference easy - they took the stress off our shoulders, made recommendations and allowed us to focus on other aspects of the event, and most importantly the final videos are excellent.Recent Projects