ISDM Meeting Room Solutions
The Brief
ISDM Solutions design and install video conferencing and collaboration tools for companies across the world, and approached us with a brief to create a series of videos to show the different solutions they can offer.
The key was to produce videos that were shot and engaging, whilst covering all the key features of the room.
We proposed a series of 4 videos, one for each type of room, which could be shared out over social media over the course of a campaign.

The Project
Working closely with ISDM's in house marketing team, we designed a graphic scheme that reflected their own branding. We then set about animating the videos and all in all the project took around 2 weeks to complete.
Interested in this video?
Check out this other videos we produced for ISDM about cloud security offering.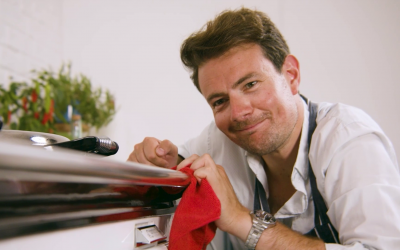 eControl CookersThe Client UK Innovations developed the eControl System, to turn traditional Agas into modern cooking machines with fine temperature control! UK Innovations had recently launched the product and were looking to pick up the pace of sales with their new...
Skyhigh Skydiving NationalsThe Project SkyHigh Skydiving came to us after our work on the British Nationals in Indoor Skydiving. They were looking for a company to live stream the outdoor competition over two days, something that had previously not been done before!...
Quadient: Supercharge your CXEpicTech made filming our conference easy - they took the stress off our shoulders, made recommendations and allowed us to focus on other aspects of the event, and most importantly the final videos are excellent.Recent Projects