The Brief
SSG Services provide a range of physical and adventurous activities for children. They deliver their services through numerous packages and wanted to create a
series of five promotional videos for their website and targeted Facebook advertising.
The Planning
SSG were looking to make a large investment into filming, to capture the full spectrum of the 85 plus activities they have to offer. In order to realise maximum return on investment a series of videos were planned out in addition to the initial five, and footage was captured for them. These videos could then be edited in future with zero investment in additional footage required.
The Project
Filming was scheduled over a series of five days, within which all the required activities were captured. Videos were delivered shortly after, and after some small
adjustments, were ready for use online. Each video received over 1,000 views, with some reaching as high as 7,500 views on a single campaign post.
The end results of the videos exceeded our expectations. When launched within the social media campaigns, we received record returns on our investment with sales reaching levels we had never experienced before. The difference the videos have made to our business are massive and worth every penny.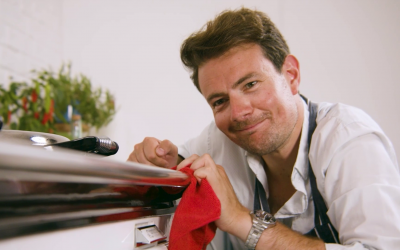 eControl CookersThe Client UK Innovations developed the eControl System, to turn traditional Agas into modern cooking machines with fine temperature control! UK Innovations had recently launched the product and were looking to pick up the pace of sales with their new...
Skyhigh Skydiving NationalsThe Project SkyHigh Skydiving came to us after our work on the British Nationals in Indoor Skydiving. They were looking for a company to live stream the outdoor competition over two days, something that had previously not been done before!...
Quadient: Supercharge your CXEpicTech made filming our conference easy - they took the stress off our shoulders, made recommendations and allowed us to focus on other aspects of the event, and most importantly the final videos are excellent.Recent Projects