Switchshop approached EpicTech Media to create a video showcasing the wide range of work they do, and various customers in different industries they support, whilst also specifically focusing on their partnership with their key supplier Ruckus. To meet the challenge of displaying such a large range of clients and projects, we suggested the use of stock imagery to ensure a high return on the investment in video, whilst simultaneously achieving a high quality feel. 
Once in production, our team meticulously searched through over 2,000 photographs to find imagery inline with Switchshop's brand and vision for the video. One challenge with stock imagery is that it can feel generic if not carefully selected. To ensure we found the right imagery, our pre-production process ensured we had a good understanding of the brief, and what Switchshop were looking to achieve with the video. 
To find out more about Switchshop, visit their website at the link below.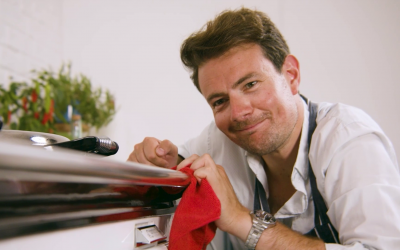 eControl CookersThe Client UK Innovations developed the eControl System, to turn traditional Agas into modern cooking machines with fine temperature control! UK Innovations had recently launched the product and were looking to pick up the pace of sales with their new...
Skyhigh Skydiving NationalsThe Project SkyHigh Skydiving came to us after our work on the British Nationals in Indoor Skydiving. They were looking for a company to live stream the outdoor competition over two days, something that had previously not been done before!...
Quadient: Supercharge your CXEpicTech made filming our conference easy - they took the stress off our shoulders, made recommendations and allowed us to focus on other aspects of the event, and most importantly the final videos are excellent.Recent Projects