The Project
Throughout lockdown, one of our longest standing clients Tim Guest from Consulting 51 had been creating short online webinars branded as 'The Lockdown Sessions', focussed around a range of topics from business development to mental wellbeing.
After having produced a number of these, Tim was looking for a way to make them look more professional, and also take them live to get more audience engagement.
Working with Tim and his branding, we created a graphic scheme for the live show. This included Lower Thirds for each speaker and graphics for audience questions to encourage engagement. A branded start and end plate was also featured. 
Finally, a fast paced 30 second introduction video was created to capture the audience's attention when the broadcast started.
I've been running webinars and interview style sessions on Zoom for a while for my YouTube channel and was looking at ways to make them look more professional. I've worked with EpicTech for many years and was pleased to learn they had a solution to help. The "behind the scenes" work was very professional, like being on a TV show! The team at EpicTech created an intro sequence that really embodied what my brand and purpose is all about and I felt it made my video look professional. I really felt this creative use of graphics throughout added to the audience experience and showed off my brand – In particular I really liked being able to add in graphics for the questions I had been sent from the audience.
I hadn't done anything like this before, from a technical point of view. The EpicTech team were really helpful and guided me through the whole process.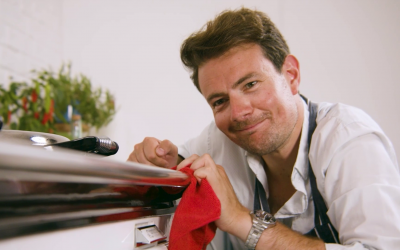 eControl CookersThe Client UK Innovations developed the eControl System, to turn traditional Agas into modern cooking machines with fine temperature control! UK Innovations had recently launched the product and were looking to pick up the pace of sales with their new...
Skyhigh Skydiving NationalsThe Project SkyHigh Skydiving came to us after our work on the British Nationals in Indoor Skydiving. They were looking for a company to live stream the outdoor competition over two days, something that had previously not been done before!...
Quadient: Supercharge your CXEpicTech made filming our conference easy - they took the stress off our shoulders, made recommendations and allowed us to focus on other aspects of the event, and most importantly the final videos are excellent.Recent Projects