The Brief
TSCM Consulting wanted to produce a short and engaging video that could be used across online channels to promote their new product "The Combo", a portable and advanced counter surveillance sweep kit for security professionals. When approached by TSCM's marketing agency, Oomph Creative, we worked closely with their team to realise this goal.
The Concept
One key feature of The Combo is it's portability, often used by security professionals travelling extensively. As such we created a fast paced video with a time warp effect, engaging and relatable to the target audience. A camera gimbal was also used to create a fluid and smooth feel to the video.
The Edit
As a multi platform video, we knew that viewers may begin watching the video without sound. The focus was therefore on a visually engaging piece, and branded graphics were included to convey key points that would otherwise require a voiceover.
Following the project we spoke to Ben Kilner, Creative Partner at Oomph Creative, who described his experience working with us.
Working with EpicTech was really straight forward. They understood the brief, happily took direction, and added their creative flair. I was really pleased with the outcome, and my client was delighted.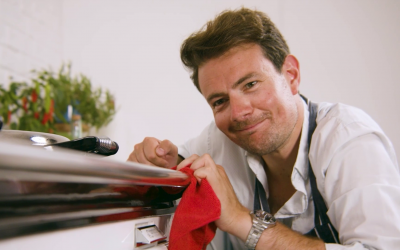 eControl CookersThe Client UK Innovations developed the eControl System, to turn traditional Agas into modern cooking machines with fine temperature control! UK Innovations had recently launched the product and were looking to pick up the pace of sales with their new...
Skyhigh Skydiving NationalsThe Project SkyHigh Skydiving came to us after our work on the British Nationals in Indoor Skydiving. They were looking for a company to live stream the outdoor competition over two days, something that had previously not been done before!...
Quadient: Supercharge your CXEpicTech made filming our conference easy - they took the stress off our shoulders, made recommendations and allowed us to focus on other aspects of the event, and most importantly the final videos are excellent.Recent Projects