The Brief
Whilst in the process of developing their new website, LCM Engineering wanted to find a way that visually explained how they approach robotic cell design and automation. We met LCM's website developer, and Marcus Osborn, LCM's managing director, to scope out how they wanted the videos to fit into the new site. Working closely with the team at LCM, we split each video down into chucks, and this gave the team a detailed list of all the different sequences we needed to capture.
The Production
Due to the nature of their work, it would've been impossible to film all the required footage in one shooting session. With filming taking place on a number of days over a three-month period, we had the scope to capture the development and completion of the wide-ranging projects LCM undertake.  There are of course safety issues that we must abide by to film inside robot cells. so the team utilized Polecam camera cranes to rise above the barriers and look down into the cells; in addition to remotely triggered minicams to get in on the action. Along with filming, we also undertook a 4-month time-lapse fully showing the development.
The Edit
Working closely with LCM's web design agency, we edited the footage into 5 bespoke videos, each focused on a different service LCM supply and therefore a different page on the website. For finishing touches, Marcus Osborn from LCM joined our post-production team in the studio to work through the final edits. Since this project, we've also developed a stand-alone showcase piece for LCM to use when introducing themselves to clients.
Working with EpicTech has always been an enjoyable experience. They bring creative solutions to even the most challenging of problems and the videos have helped us to connect with some of our largest clients.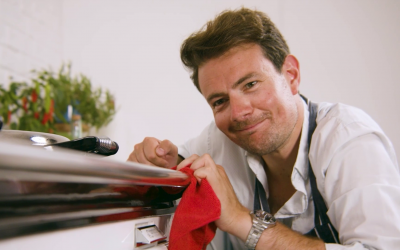 eControl CookersThe Client UK Innovations developed the eControl System, to turn traditional Agas into modern cooking machines with fine temperature control! UK Innovations had recently launched the product and were looking to pick up the pace of sales with their new...
Skyhigh Skydiving NationalsThe Project SkyHigh Skydiving came to us after our work on the British Nationals in Indoor Skydiving. They were looking for a company to live stream the outdoor competition over two days, something that had previously not been done before!...
Quadient: Supercharge your CXEpicTech made filming our conference easy - they took the stress off our shoulders, made recommendations and allowed us to focus on other aspects of the event, and most importantly the final videos are excellent.Recent Projects