Mandy Rodgers Wealth Management
Mandy Rodgers is a financial adviser with St James Place. We were commissioned to produce a series of videos that could be used by Mandy to engage prospective clients thought LinkedIn. We tailor designed a series of videos that could be filmed in our studio that could be filmed in our studio within the space of a few hours. Through the use of green screen, we were able to communicate branding in a subtle but effective way throughout the video.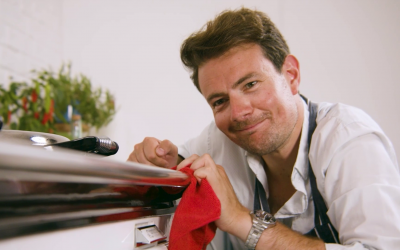 eControl CookersThe Client UK Innovations developed the eControl System, to turn traditional Agas into modern cooking machines with fine temperature control! UK Innovations had recently launched the product and were looking to pick up the pace of sales with their new...
Skyhigh Skydiving NationalsThe Project SkyHigh Skydiving came to us after our work on the British Nationals in Indoor Skydiving. They were looking for a company to live stream the outdoor competition over two days, something that had previously not been done before!...
Quadient: Supercharge your CXEpicTech made filming our conference easy - they took the stress off our shoulders, made recommendations and allowed us to focus on other aspects of the event, and most importantly the final videos are excellent.Recent Projects